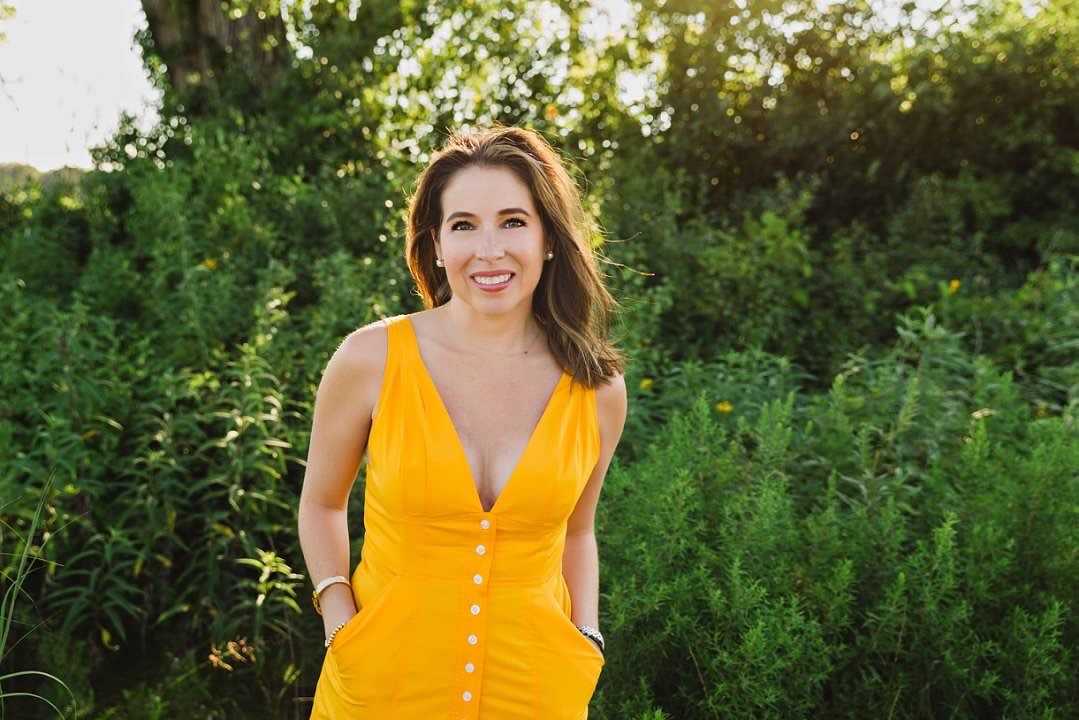 Anna O. was a wife, mother of two, and had just started a new job as a partner at a law firm when she found a lump on her right breast. She didn't know it at the time, but her life was about to change.
An Unexpected Weekend
When Anna found the marble-sized lump on her breast, she assumed it was just a cist. Her mother had found similar cysts when she was Anna's age. However, when she was in her early 60s, Anna's mother had breast cancer. So did Anna's grandmother on her father's side. As much as Anna believed that she was too young for breast cancer and that the lump was only a cist, she made an appointment with her OB/GYN anyway.
Her gynecologist felt the lump in her breast and ordered a mammogram for Anna. The mammogram revealed several spots in her breast and a subsequent ultrasound identified six or seven problematic areas. The doctor took biopsies of three of these spots.
Anna got a call from the radiologist when the biopsy came back, but the doctor didn't tell her the results over the phone. Instead, they asked Anna to come into the office. When Anna came to the office, the first thing the doctor asked was how she was doing. That's when Anna knew she had breast cancer and the tears came before the official diagnosis. Anna tells it like this:
"They said that it was grade three, which is the highest grade, and I would definitely need chemo to treat it. My world turned upside down. I thought about my children, my husband, and I was not expecting to be that person, especially at my age. It was a very hard day."
Anna was diagnosed with triple-negative breast cancer on the Friday before Labor Day, 2017. That weekend, she and her family went to the beach. Anna says that she wasn't sure about how serious the diagnosis was, so she wanted to enjoy the weekend and take pictures with her kids.
That same weekend, something amazing happened. Anna's father had passed away several years before, but an old friend of his reached out to Anna over text. Anna hadn't heard from her father's friend for a few years. She texted Anna seemingly out of nowhere. The friend was head of the Hippocratic Cancer Research Foundation at Northwestern and was texting her to see if she'd be interested in coming to a gala she was planning. She told Anna that she thought of her because of a dream she had of her father. Anna says:
"I thought that was my dad's way of trying to help me."
Her father's friend was able to connect Anna with Dr. Flaum, an oncologist at Northwestern. Dr. Flaum not only became Anna's cancer doctor, but she and Anna would also make an amazing personal connection.
Anna's father was the first of the many people that would help her get through her treatment.
Treatment and Support
Just a week later, Anna began her treatment. The plan was to start with chemotherapy, then surgery (a double mastectomy after learning she was BRCA 1 positive), and, then, if it was needed, radiation. 
Dr. Flaum recommended a good place for Anna to get a wig, and after her second round of chemotherapy, the Adriamycin, Anna decided to shave her head. She says:
"It was the hardest part for me. But it was also liberating once it was done."
Anna dealt with the physical and emotional side effects of chemotherapy in many different ways, but her main support came from her friends and family. 
Through her treatment clinic, Anna made several friends who were also going through treatment. They would text back and forth, giving each other advice and offering suggestions for dealing with symptoms. When she started chemotherapy, Anna was experiencing some nausea. One of her friends recommended that she start taking ginger lemon shots every day. They didn't taste amazing, but when she started taking the shots, Anna never experienced nausea during treatment again.
Before starting the Taxol portion of her chemotherapy, Anna was worried about fatigue and neuropathy. Another friend told her to try acupuncture and ice mitts on her hands and feet. Anna took her advice and, once again, the symptoms that she was concerned about had only minor effects. 
Anna calls her friends who helped her through her treatment her "superheroes." It comes from a quote that inspired and helped Anna through her treatment. The quote is Elizabeth Gilbert's, author of Eat, Pray, Love, who said:
"The women whom I love and admire for their strength and grace did not get that way because shit worked out. They got that way because shit went wrong and they handled it. They handled it in a thousand different ways on a thousand different days, but they handled it. Those women are my superheroes."
Anna was adamant about doing everything she could to make sure her cancer didn't return. She expressed this to Dr. Flaum who suggested she try a chemotherapy called Carboplatin. Anna had a successful response to the treatment.
Anna's husband was another person who helped her through chemotherapy. While chemotherapy is usually the worst part of treatment for patients, Anna and her husband put a positive spin on it. Anna says:
"I looked forward to chemo. My husband and I turned it into a date. We went to chemo, watched a Netflix show together, and then went out for a nice lunch. As each chemo treatment ended, we were closer to our goal of completion. We set mini goals throughout treatment that helped us move forward during the journey."
When it came to her children, Anna says that she's grateful they were so young. They didn't fully understand that their mom was sick, so they always treated her the same, even despite her changed appearance.
When it was time for her mastectomy, Anna scheduled her surgery for the day of her son's 2nd birthday. She thought that the positive, happy energy surrounding his birthday would help her through the procedure. Even if they didn't know it, her children were there to support her.
After the surgery, Anna opted for radiation because she wanted to ensure that she did everything within her arsenal of control to combat her illness. She also opted to do a hysterectomy because she had tested positive for BRCA, which puts women at a higher risk of developing breast and ovarian cancer. Again, she wanted to make sure she did everything she could to ensure the cancer, breast or otherwise, didn't come back. 
Returning the Support
After Anna had completed her own treatment, she was excited about the opportunity to be able to support someone else who was just beginning their journey. Dr. Flaum introduced Anna to Jill, a dermatologist. Dr. Flaum thought that because Anna was a lawyer and Jill was a doctor that the two would get along well. She was right.
Anna and Jill hit it off and the two women became great friends. Anna was able to be a mentor for Jill through her treatment, returning some of the valuable advice that she received during her own treatment.
Anna was able to achieve a successful pathological response after her treatment and remains healthy today. She lives in the north suburbs of Chicago with her husband, Bryan, and her two children, Alexa (7) and Paul (4). She says:
"I am here, my hair is back, I am healthy and happy to be alive with my family. And I'm just enjoying every moment I can. Every moment."
To learn about more patients like Anna and their stories, join BCPC. We'd love to get connected and encourage you to share your own story. Your story is someone else's support. Join the conversation!
*This content is not intended to be a substitute for professional medical advice, diagnosis, or treatment. Always seek the advice of your physician or other qualified health provider with any questions you may have regarding a medical condition.
×
You must be logged in to subscribe this topic, By following, you can get an email notification whenever there is activity in this topics.